By Lora Goulet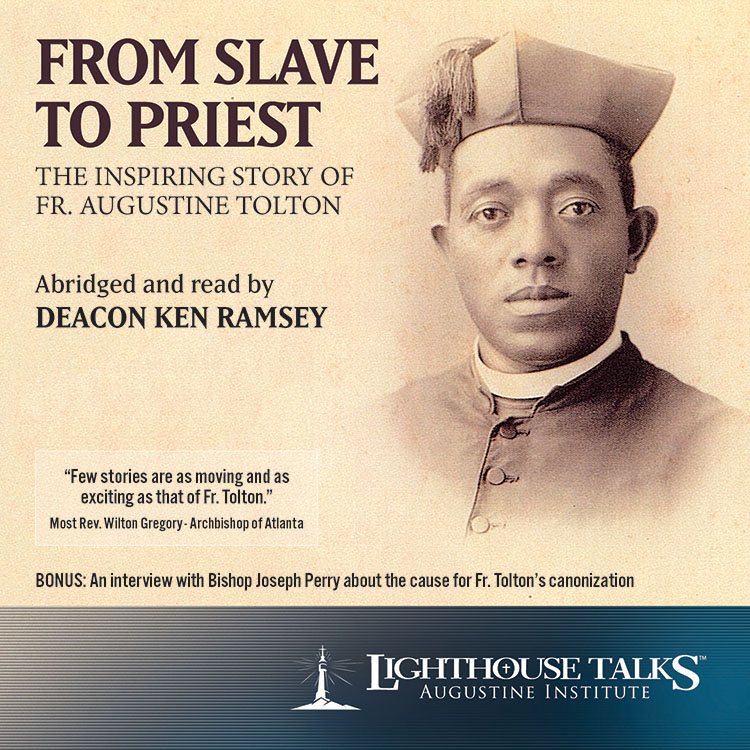 Ordained a Roman Catholic priest in Rome in the year 1886, Venerable Augustus Tolton overcame the stigma of being an ex-slave. Facing multiple obstacles with true patience and charity, "Good Father Gus" persevered, following God's will with a heart filled with Christ's love. He joyfully shared hope with the faithful whom Our Lord placed under his care.
His story is one of heroic virtue fueled by deep love for Jesus. Father Tolton responded to cruelty and persecution with unconditional love.
Listen to the inspiring story of his life as presented on the CD
From Slave to Priest @ Lighthouse Catholic Media.
Learn more about the cause for his sainthood
>here @ The Cause for Canonization of Father Augustus Tolton.
Lora blogs at
mommynovenas
.